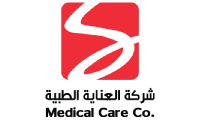 Company profile
In the context of its belief in development investment, and to benefit from its experiences in the field of preparing health cadres, the group has since the launch of the medical care company established in 1428 AH, has focused on the therapeutic and operational health activities..
---
Company Purposes:
The establishment of specialized hospitals, general hospitals, gynecology and obstetric hospitals, medical clinics, specialized clinics, medical and health centers, dispensaries, physiotherapy centers, beauty and hair treatment centers, medical rehabilitation centers, acupuncture centers and pharmacies.
Operation of hospitals, specialized radiology centers, diabetes treatment centers, obesity and nutrition centers, labor inspection centers and prenuptial examination centers.
Operation of medical laboratories, dental and orthodontic centers, centers specializing in disability centers, eye clinics centers, dermatology and infertility centers, specialized heart centers, psychiatric centers, organ transplant centers and addiction treatment centers.
Wholesale and retail trade in educational and training equipment, aids, audiovisual equipment, medical equipment, medical supplies, pharmacy processing and cosmetics.
The company currently operates in a number of health centers in:
Specialized Medical Care Center.
With the preparation of a package of health projects, including specialized centers and hospitals in various regions of the Kingdom.
Specialized Medical Care Center
Providing a distinguished medical service of high quality with a commitment to the development and continuous improvement, and the optimal use of resources available through qualified medical personnel and modern technologies, with the aim of contributing effectively in raising the level of health care in the Kingdom.
The Medical Center pays special attention to its clients by providing them with medical care, and providing the best doctors of specialists and consultants in all medical specialties 24 hours.