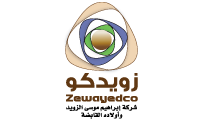 Manufacture of medicines..
The establishment and operation of schools stages of general education (Arabic – English) and language education.
Establish vocational rehabilitation institutes and centers for the disabled, schools and institutes for people with special needs.
The establishment of institutes and centers of training, education and rehabilitation of all stages and specializations.
The establishment and operation of institutes and colleges of all stages and specializations.
Conferences and seminars.
Holding permanent and temporary exhibitions.
Printing and publishing services.
Wholesale and retail trade in office furniture, electronic devices and computers.
Buy land to build buildings and invest these buildings by selling or renting for the benefit of the company.
Own, manage and operate hotels, tourist centers, theme parks and parks.
Establishment, operation and maintenance of residential and commercial buildings.
General contracting of buildings.
The company operates after obtaining the necessary licenses from the competent authorities.
Ibrahim Al-Zuwaid Holding Company was established in 1429H in Riyadh.
Company Purposes
The establishment of specialized hospitals, public hospitals, obstetrics and gynecology hospitals, medical clinics, specialized clinics, medical and health centers, dispensaries, physiotherapy centers, beauty centers, hairdressing centers, medical rehabilitation centers, herbal medicine, pharmacies and acupuncture centers.
Operation of hospitals, specialized radiology centers, diabetes treatment centers, obesity and nutrition centers, health labor inspection centers and post-marital examination centers.
Operation of medical laboratories, dental and orthodontic centers, centers specializing in disability, ophthalmology centers, dermatology and infertility centers, specialized heart centers, psychiatric centers, organ transplant centers and addiction treatment centers.
CBT and e-learning.
Wholesale and retail trade in educational and training equipment, aids, audiovisual equipment, medical equipment, medical supplies, pharmacy supplies, pharmaceuticals, tools, cosmetics and supplies.